Course details
Welcome to your body! Introduce about 20 kinds of traditional Chinese medicine ★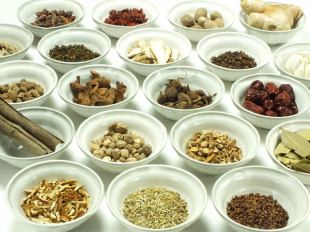 What are the efficacy of Chinese herbs in fire pot ... introduce in detail what is good for health! Eat knowing the efficacy Increase the taste of the hot pot!
Course menu
■ Sichuan Chaotic Pea (Shimeen Chaoten) ... Stomach action, indigestion, give gas in the intestines
■ Meat 扣 (candle) ... For digestive poorness, abdominal pain, abdominal fullness feeling, diarrhea etc.,
■ Chen Hui (Chinki) ... blood flow improvement, beautiful skin effect, allergy relaxation, relaxation effect, stomach action, stomach spoilage, digestion promotion
■ Kababa (Shan Rie) ... promote digestion, improve appetite
■ Cinnamon (Keihai) ... perspiration action, stomach action, headache · action to cure hot flashes, antipyretic analgesic action
■ Rice ginger ... improvement of coldness, stomach action, perspiration action, intestinal action, analgesic action,
■ Ginger (ginger) ... Stomach action, detoxification action, antipyretic action, stuffy nose, antitussive / nausea etc.
■ Hakkaku (okakaku) ... Stomach action, improvement of coldness, promotion of digestion, relaxation of stress
■ Liquorice (cholesterol) ... lowered cholesterol, skin beautification (rough skin, gloss, moisture), gastric mucosa protection, antiallergic, anti-inflammatory analgesic
■ Feng (Kuko) ... antibacterial action, skin beauty action, shoulder stiffness improvement, asthenopia and eyestrain, eyesight decline, blood pressure stability, hypertension, dizziness
■ Oyuken (garlic) ... nourishing tonic, antioxidant effect, blood smoothness effect, constipation resolution
■ Jujube (Natsume) ... rich in vitamin C, effective in cosmetic, anti-stress action, blood purification action
■ Pepper (Kasho) ... Stomach action, analgesic effect, hypotensive effect
■ Pepper (Let ...) Stomach action, digestion promotion, hypotensive effect
■ White bean sprout (jamku) ... Improvement of coldness, menstrual pain, indigestion, stomach action
■ Saen (Sajin) ... Stomach action, anorexia, stress symptoms
■ Grass (so)? ... to fullness and nausea
■ Small fragrance (osmanthus) ... to anorexia, appetite stimulation, stomach action, analgesic action, halitosis prevention
■ Dioxus (steroid) ... to stomach action, intestinal action, vomiting, anorexia, diarrhea and so on
■ Whiteness (crispness) ... to cosmetic action, blood circulation disorder that improves gloss of the face, Improvement of suppurative constitution
2019/01/22 update